Why It's Important To Hire Professional Rodent Control In New Haven County, CT
12/15/2021
While bugs often give people the heebie-jeebies, rodents can frighten you to the bone. It would be hard to come across an insect of comparable size to them, much less with the same pointy fangs. Vermin aren't as easy to catch and kill, and the germs they harbor can be especially potent. Serious illnesses are a real possibility. On top of all of those concerns, these pests can destroy your New Haven County home or business.
In a short period, rodents can violate and take over your space with their large populations. Many seek out "do it yourself" remedies, but these can be more trouble than they're worth. Find out which rodent species are locally prevalent and how Rescue 1 Pest & Termite Control can help.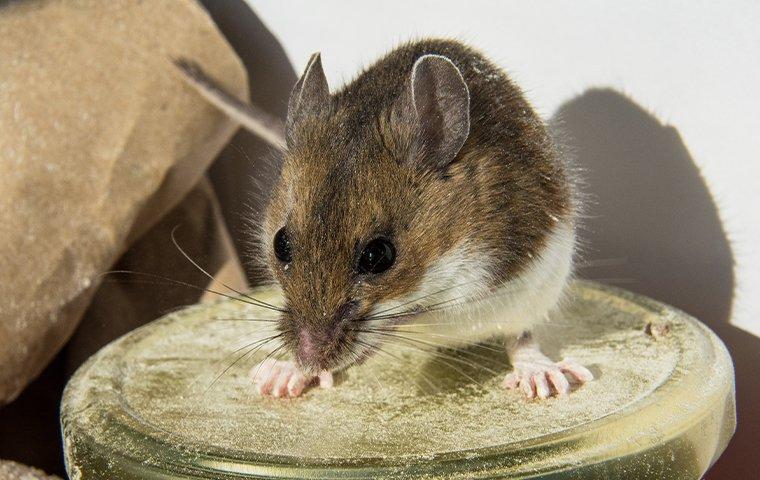 What Rodents Are In New Haven County? What Are The Dangers?
House mice and Norway rats are prominent rodents in the region. Hence their name, house mice, and they usually focus on domiciles. Having constant warmth, water, and food is their goal.
The seven-inch-long creatures have black, brown, or gray fur, but their abdomens are lighter. Spots like structural voids, cabinets, and basements are attractive because of the silence and darkness. Humidity also draws them. Properties immediate to grassy and woody locations are frequently bothered by mice. This applies to rats as well.
Norway rats are known for wrecking lawns and landscaping with their burrows and tunnels. These profuse diggers forge paths to the places they wish to penetrate. Wobbly or old foundations are no obstacle for them. You'll be stunned by these animals due to their striking appearance. They are a hefty 15 inches long, and they have seven-inch tails. Untidy and thick gray or brown hair covers them.
Substantial infestation signs are:
Sightings of these nocturnal pests in broad daylight

Hearing squeaking and scratching inside walls

Discovering fecal droppings and footprints

Noticing greasy rub stains on walls and edges
The Dangers With Rodents
Rodents need to hack down their teeth since they continually grow. They will gnaw on things like walls, pipes, and cords. With time, you may encounter structural damage, plumbing complications, or electrical disasters and fires.
You could be physically injured or medically compromised by vermin too. Rats and mice can bite and scratch. Diseases and illnesses are definite with them. Leptospirosis, salmonella, hantavirus, pathogens, and other viruses are examples of the conditions they spread.
Parasites and microbes live in their hairs. Bacteria sit in their saliva, urine, and feces. More germs get on them while they're in streets, gutters, dumpsters, and adjacent filthy settings.
What Are Ways To Prevent New Haven County Rodents?
It's not common to have mice and rats at the same time, but you can combat both with these steps:
Reduce all clutter.

Exhaustively clean the kitchen and wash dishes regularly.

Vacuum, sweep, and mop on a routine basis.

Put food, pet meals, and garbage in airtight containers.

Have moisture defects and leaks repaired.

Patch up holes in foundations, windows, and doors. Try steel wool; mice can chew plastic or rubber and get past small cracks.

Flush drains and gutters often.

Mow the yard and trim the greenery recurrently—distance plants from the property by two feet.
How Will Rescue 1 Pest & Termite Control Handle New Haven County Rodents?
Retail products and independent methods are costly and aren't adequate for rodent infestations. They aren't designed for that, and they could be noxious. Traps have to be set carefully, and you'll have difficulty accessing vermin lairs. The experts at Rescue 1 Pest & Termite Control can make it all simpler. Our strong industrial-grade home pest control and commercial pest control treatments for interiors and exteriors are safe. Call today for a free estimate!