Are You Struggling With Subterranean Termites In New Haven?
4/30/2022
New Haven may be known for many things, such as the esteemed Yale University and the Knights of Columbus Museum. But what many unsuspecting New Haven residents have yet to find out is that this beautiful city is also home to the most destructive termites in the US: Subterranean Termites. When these problematic pests make their way onto your home or property,
pest control in New Haven County
is your trusted solution for ridding and preventing infestations.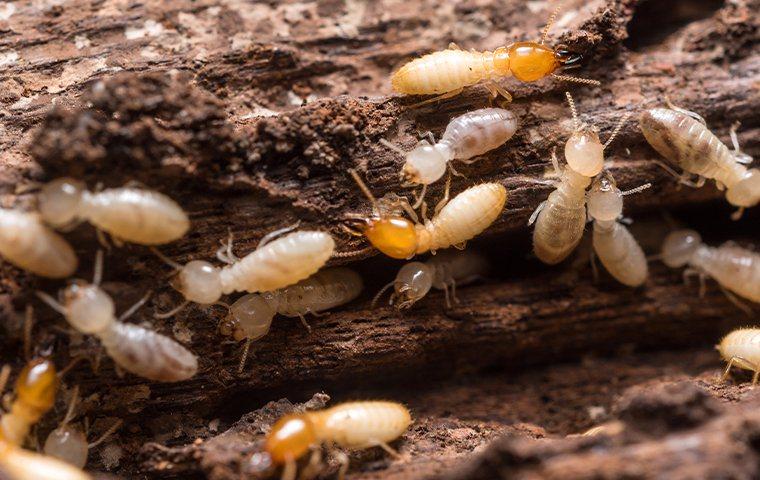 Signs Of Subterranean Termites On Your New Haven County Property
Aside from natural disasters, one of the biggest fears of homeowners are signs of termite damage; even the early warning signs of termites can send homeowners into pure panic. Why? Because
termites are a serious threat
to the integrity and structure of your home.
Below are signs of subterranean termite damage on your New Haven property:
Visible termite wings on or around your property: Once termites find a nesting location, they shed their wings to crawl around cracks and crevices on your property.
Windows and doors that are hard to open: This can be a sign of humid weather, but termites also use moisture to build mud tunnels through your window and door frames, making them hard to open as well.
Mud tubes/galleries: Mud tubes are commonly found near your home's foundation and are built for moisture when moving between colony locations and their food source, i.e., your property.
The signs listed above are hard indicators of a termite infestation. Here at Rescue 1 Pest & Termite Control, our certified technicians are committed to delivering high-quality
termite treatment options
for your home. Give us a call today to schedule your inspection.
Why It Is So Hard To Get Rid Of Subterranean Termites On Your Property
Did you know that termites can live in the walls of your home between 8 and 10 years? Knowing that should make you wonder why it's so hard to get rid of them.
The biggest reason why subterranean termites are so hard to get rid of is simply that you don't see them. Think about it - How do you know if you have termites? You see the signs before you actually see a swarm of termites. Why? Because they hide in order to survive. Termites live underground and within the wood of your home. Their inconspicuous way of life is what poses the biggest threat to your home, making them very difficult to get rid of.
How Do Subterranean Termites Get Into Homes?
Because subterranean termites thrive underground in moist environments, building mud tubes or galleries is their access to the structure and foundation of your home. You may see these mud tubes up the side of your home's exterior, in your bathroom, garage, kitchen, and around your patio. The mud tubes give them the damp environment they need to freely forage for food.
Who To Call About Subterranean Termites
It's common for homeowners to look up 'how to kill termites,' but when your New Haven County property has subterranean termites, the real question is who should you call for termite pest control in New Haven County?
Rescue 1 Pest & Termite Control
has served New Haven County for over 30 years with
residential pest control
and
commercial pest management
. Not only do we offer same-day and emergency services, but you can have peace of mind knowing we're also QualityPro certified. Call us today to request your service or get a free estimate.